Baby Halloween Costume Ideas
I know Halloween is coming and its time for them cute Halloween baby photos. At this time, all my blogger mummy friends are searching for ideas asking questions like ,hey girl do you have any  infant girl Halloween costume ideas , or hey Susie i need  baby Halloween costume ideas . I thought writing a blog would be the best thing i could do . So your baby;s first Halloween is important.  Times like this make memorable moments . Like i said in my last blog, i really believing in cute baby photos and cherishing these memorable photos . This sometimes does mean creating your own cute baby Halloween costumes or even funny  Halloween costumes for kids . 
I'm here to help . Here are some really cool affordable costume ideas that you can make at home .
Lego Kid
The first idea is for the cute toddlers out there.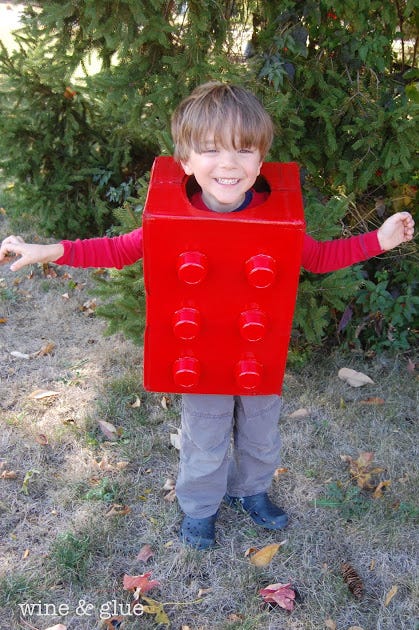 This costume is super cheap to make and only need some cardboard and paint to create and will probably cost you less than 10$ . Cute Little lego kid costume . Check out the tutorial to how to make this costume .

Adorable Gandhi
My next favourite cheap costume find on the internet was this adorable Gandhi baby costume. Looks like all you need is some brown/purplish material, a strap of white material and some cute beads. 


http://boredbug.com/hilarious-baby-halloween-costume-ideas/
Lavendersun 
 We at Lavendersun have tried to make it easier for our mommy family to find costumes if they don't have time to make it at home . We have added a new collection to our  Baby and Toddler Halloween Costumes .
Here are my favourite three favourite costumes that we sell.

The first one is this cute Haunted toddler dress .
The second favourite costume is this Nightmare halloween 3 piece set . Its a super cute halloween outfit for your little baby girl which includes a matching onesie , skirt and headband .


My Third favourite is this super cool Day of dead dress for your little baby girl. This dress is just both beautiful funny and slightly scary to fit the Halloween theme .




Do you have any cool halloween ideas you want to share? Make sure to comment below your suggestions.


Love
Team Lavendersun